Thanks for paying me a visit, I hope that we'll be hearing from you sometime soon. Just stay a little while, look around and either on the bottom of this page or on the bottom of the "Talk Page" you can click on the link where you can go to my "guest book" and sign up to let me know what you think about the site so far. Just say Hi" Keep reading and learn a bit more about me and "Bruce's Graphics" and either E-mail me or just fill out the Guest Book.

If you're here to learn more about me. Please allow me to just say "Hello" and "Thanks" I'm currently not working as of 3/06, and seeking work in one of several fields...

Graphic Designer

Web Design

AutoCAD Operator (entry level)

High-End Residential Finish Carpenter - (Own Tools and Transportation)

Pre-Press Layout, and Design.

Please take a look at My Resume page, and you'll be able to read about the programs that I'm familiar with.
Thanks Again.
I would just like to say Hello, and Thank You for stopping by my Website. This is just a small one, done on a Free ISP, just so you can see me, say hello, and if you want to see my resume, and my qualifications as a Graphic Designer, Web Designer, and Multimedia Artist, or in autoCAD, or as a Finish carpenter/Cabinetmaker. Stay as long as you like but be sure to click on one of the many links and,E-mail Me telling me what your thoughts are.


I'm always looking for Design work, so if you're here for that reason, just take your time, look around, and then contact me at your earliest convenience. E-mail Links links I've supplied at different places all over this website, and tell me what you think and if you'd like to meet with me, and maybe your companies name and phone number so that I can contact you and set up an appointment.
Thanks again.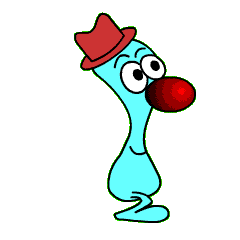 "Just walk this way...
> I know, if you could walk this way, you wouldn't need the talcum powder"

click on the "refresh" button to see me walking


BRUCES GRAPHICS

As you can probably already figure out... I like animation.. all kinds of animation, Old, new, 2D, 3D, Japanese, American, Canadian, .gifs, Flash, Lightwave, Whatever! If it's drawn, and looks like it's moving I dig it.

I'm the same way about animation as most other men are about sports. I just never saw the skill or entertainment value in Baseball, Football, Basketball, Soccer, but then again I always have been considered to be a "little different" than the regular run of the mill "guy".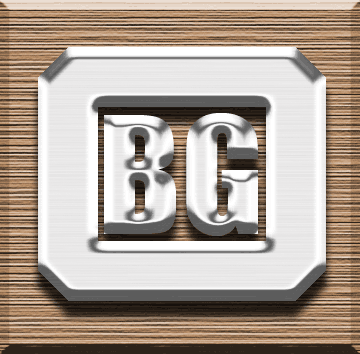 1st I'd like to say something to a few old close friends that aren't around anymore.
I'll always love, miss, and think about all you guys:

William "Billy" Emery (Elizabeth NJ) Skate-away
Robert "Bobby" Massini (Berkley Heights)
D.J. Smith (My Jersey Shore buddy)
Pedro Rodreguez (My Brother from Panama, and Queens)
John Clifford, (Queens NY)
Shawn Sullivan (Spring Lake Heights)
Johnny Mehaan (Spring Lake NJ)

They all never would have guessed that I'd be the last one standing, then again neither would I. Lifes funny like that though...
Ain't it?
, You're all in my daily thoughts. You lived enough in your short time with me, and we had more laughs than most people who live for 90 years. Party on my Brothers.

And to all the others that gave their lives in the persuit of happiness, and altered realities... We love and miss you all.




Just stay for a few minutes. Look around a litte bit.
I have other pages on this site that you might find interesting. The links to them are all along the top of this page, and every other page as well.
There is this, the Home Page...Of Course.
Then, I have my resume page, where you can either download it, or just go there to read it yourself, and it's interactive, just click on the parts you're interested in and it'll take you there.
My Resume
There is also the "Certificates Page" where you can go to see my qualifications as a. "Computer Graphics Specialist"
I'm currently working on my Gallery Page, so you'll have to come back and watch it grow over the next few weeks.
Then last but by no means least, I have a talk page, where I write about things that I see in the news, and give it my slant on things. You have to read then write me back as to what you're opinions are about the stories. So then that way I can post you're opinions to. OK?
, E-mail Me
So you see this is part a personal site, part a business site, and part a site for talking about things. Anything at all,
whats in the news,
whats on your mind,
Things you feel strongly about
whatever.

Thank You, Bruce
If by chance you happened upon this website just by luck,Welcome, and stay a while. If you're here because we've previousl communicated in some way, here are some of the graphics applications I'm familiar with:
AutoCAD & SolidWorks (Entry Level)
Photoshop
Illustrator
QurarkXPress
Lightwave
Bryce 3D
Flash
Dreamweaver
Director
Fireworks
Cool 3D
SignTools
PhotoImpact
Pagemaker
Frontpage
on both Mac and PC

I had long hair until May 23rd, 2004. Now I don't, (see below)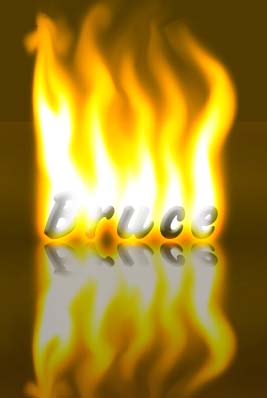 Done in Photoshop.
This is just my "Cover Page" here to say "Welcome To Bruces Graphics"
So if you want to check out some stuff,Please do so, then you can just drop me an e-mail by clicking on these words.